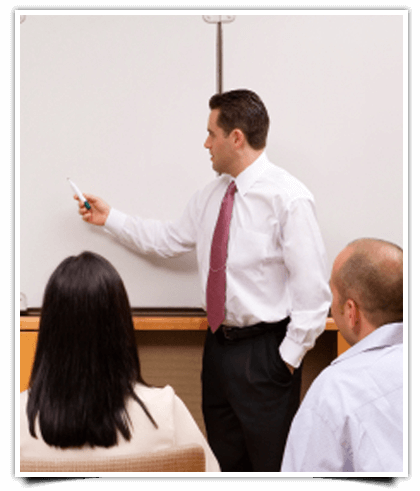 Starting a small business is never easy, especially in places like New York, New Jersey and Pennsylvania where competition can be fierce. You had to be pretty tough and work hard to get to where you are, but that doesn't mean you can't benefit from quality business consulting for small businesses. In Paramus, NJ, Mahwah, NJ, Scranton, PA and neighboring areas as far as Middletown, NY, the company to call for small business consulting is CoachFirm.
If up until now you have believed that business coaching is a luxury enjoyed by large corporations and not appropriate for smaller businesses, you should know that nothing could be further from the truth. CoachFirm's services can easily pay for themselves in the opportunities they can provide your business to grow and thrive.
Is Business Coaching Right for Your Small Business?
While we certainly work with many larger businesses, small businesses are a large segment of the population we collaborate with, and we understand the specific challenges and issues small businesses face. Our experts will talk with you, assess your business and quickly design a plan that will help you tackle those areas of weakness that may be holding you back.
If you need a financial coach for business who can help you manage cash flow, eliminate wastefulness and find ways to increase your bottom line, we can offer financial consulting services. But our small business consulting solutions are so much more than that. We can help you with developing a marketing plan, improving employee morale, recruiting talent, leadership development, defining your company's mission and much more.
Contact CoachFirm to Start Enjoying the Benefits of Expert Coaching for Your Small Business Today!
CoachFirm provides a variety of consulting services for your small business in Paramus, NJ, Scranton, PA, Middletown, NY and surrounding areas. Whether your business has hit a speed bump or it's doing great, and you're ready to take it to the next level, we have a plan for you. We can assist you with great advice, motivational techniques, accountability and more.
CoachFirm has more than 100 years of combined business experience at our disposal and a proprietary system of coaching called Bizpods® that is the talk of the business world. If you want to find out how quality coaching can help your small business succeed like never before, it won't cost you a dime. Contact us today, and we will set up a completely free consultation call to give you a taste of just what we can do for your company.
Can your company benefit from quality small business coaching? Absolutely. CoachFirm is so confident in our ability to help you that we don't ask you to sign any long-term contract, and the first call is free. Your success is our success, and we can't wait to get started. Contact us for your free consultation call right now!