The executives in your company got to where they are for a reason. They have specific talents and skill sets that make them a good fit for their positions in your company. But that doesn't mean there are not ways they can improve. There are probably ways you as the boss can improve, too.
The problem becomes that the higher you go up the business chain, the fewer people there are who are qualified or willing to evaluate your performance. Even if you have a solid slate of executive staff best practices in place, you may not have a great system for assessing how well your executives are adhering to those practices.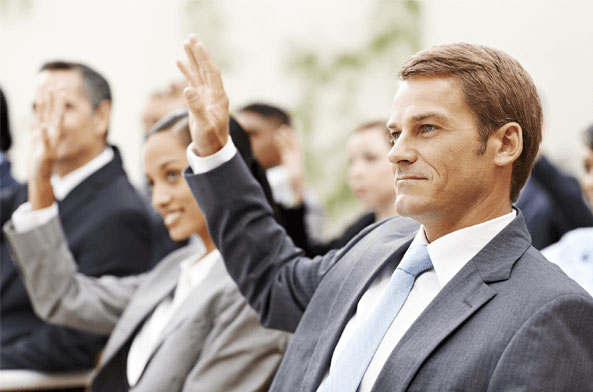 Benefits of Hiring a Leadership Coach for C-Level Employees and Other Executives
Coachfirm began by serving local businesses in the tri-state area of Pennsylvania, New Jersey and New York. After over 15 years of growth, we now offer our business coaching services across the nation in states such as California, Texas and Florida. We have successfully improved the lives of business owners across the nation with our online coaching program, in-person or video conference coaching methods.
Whether your business is on the East Coast or the West Coast, or anywhere in between, our expert business coaches can help you grow. Coachfirm has the resources to educate and expand your business for long-lasting results.
The Coachfirm Advantage for Business Executive Coaching
Our executive function coaching comes from a place of knowledge and experience. Our top-level consulting team is loaded with successful executives who have run the gamut of businesses, ranging from construction to manufacturing. We know the challenges executives face, and we understand the blind spots that often prevent them from reaching their full potential. When you need a coach for underperforming executive staff or for executive staff who are doing great but who you know could do even better, call Coachfirm.
Contact Coachfirm for Executive Coaching Services Throughout the Tri-State Area & Nationwide Today
As a company owner or manager, you have a lot on your mind. You need to be sure you can count on the people you put in executive positions so that you can focus on running your business and effectively carrying out your company's mission. Our job is to take your concerns about executive performance away, letting you get the best out of your team without taking extra time away from your duties to assess or retrain them.
We can talk about how executive coaching services work all day long, but we think you'll agree that the best way to communicate them is to just show them to you. That's why we're offering you a free consultation call. You can see just how we put our business coaching principles into action for the benefit of your executives and your business. To find out how it works, contact us to schedule that complimentary call. We'll do the rest. Get in touch with us today!