Do you own a small business and wish there was someone out there you could talk to for guidance? Are you tired of your business scraping by, or worse, losing money? At Coachfirm, we know how lonely it can be at the top, especially when balancing work and home life and holding employees to high standards. It takes superior focus, vision and mental toughness to grow any business.
Working with a business coach on your business plan — whether you're in heating, ventilation, air-conditioning (HVAC) or other pursuits — can make all the difference.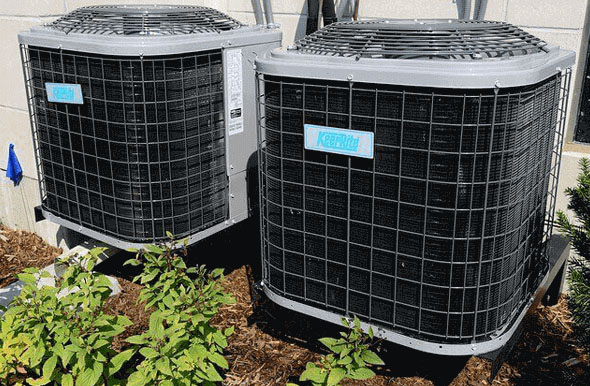 HVAC Business Management for All Your Company Needs
At Coachfirm, we offer business training for all types of industries, including HVAC. Along with providing an online business management course, we support small businesses and family-owned businesses by providing the training they need to reach that next level of success. We pride ourselves on creating systems that thrive and improving family business and partner relationships. We do that by keeping ourselves up-to-date with the latest marketing ideas and industry trends.
For over 15 years, we've helped business owners understand financials and operations, improving sales, profits and employee performance and retention. The consulting experts at Coachfirm have authored two books — Small Business Pain Relief and Get Unstuck Right Now: Small Business in which they discuss real-world business tactics, trials and tribulations. We understand the struggles as well as the triumphs you can experience as a business owner because we've been there! To jumpstart your success, we offer a free business assessment.
We work with businesses in a variety of industries, including construction companies, manufacturing businesses, internet and wholesale companies, finance and accounting businesses, restaurants, insurance agencies, law firms and paralegals, human resources, information technology and retail companies.
At Coachfirm, we assist with:
Crisis management: As a business owner, you know it's crucial to remain calm in the face of crisis. Crisis management prepares individuals to handle adverse conditions with courage and resiliency.

Cash flow issues: To solve cash flow issues, you may have to renegotiate supplier contracts, reduce company expenses, improve invoicing processes, stretch out your payables and incentivize your clients to pay faster.

Finding and retaining quality employees: Your employees represent the quality of your business. Therefore, retaining high-end employees is crucial to the integrity of your business.

Growing sales: This one is obvious. Adequate revenue covers expenses, which creates stable operations and opportunities for growth.
Solving friction points: Eliminating friction points can help your employees see the benefits in your management processes.

Gaining more freedom as a business owner: Financial freedom allows you to give your family the quality of life you want for them. It also helps you to grow your business and pay your employees well.

Partnership support: Strategic partners can help your business flourish in several ways. You can increase the range of products you offer and supply customers with additional products and services by investing in business partners.
Benefits to Working With an HVAC Consulting Company
Each year in the U.S., $14 billion is spent on HVAC services. This means there are many HVAC businesses competing to repair and replace famously temperamental heating, cooling and ventilation systems. If you work in the HVAC industry, you're an expert in helping individuals and businesses improve indoor air quality, minimize vibration and reduce energy usage. But are you also an expert in business management?
Juggling the demands of running a business can be challenging — but you need to master this skill if you want to reap the rewards of the thriving HVAC industry, especially if you're facing larger competitors.
Working with an HVAC business consulting company like Coachfirm can help you by:
Streamlining operations and reducing costs: Could your business be operating more efficiently? Coachfirm can help you find out. Finding ways for you and your employees to work smarter can solve problems with cash flow and reduce costs to maximize profit.
Preparing you for growth: An HVAC business coach can help you move past stagnation and grow your business. Strategies for partnerships, branding and marketing and sales growth could allow you to reach new customers and gain momentum.
Giving you an outside perspective: It can be difficult to know what your business needs when you're too close to the action. The consultants at Coachfirm can provide an outside perspective and show you where your HVAC business is performing well and where improvement is needed.
Get Started With an HVAC Business Consultant Today!
If your business is struggling or you yearn for more freedom and mastery over your employees and cash flow, we can help. Contact Coachfirm today to schedule a free consultation with an HVAC business coach. At Coachfirm, we tailor our services to your specific needs. We offer in-person meetings in Southeast New York, Northeastern Pennsylvania and Northern New Jersey. We also have in-person services on the East and West Coasts and everywhere in between. Whether you're in Texas, California or elsewhere, we can help your business grow.
We can meet with you in person or connect with you from anywhere via video conferencing or over the phone. One of our dedicated business coaches can help you in a way that works with your schedule.
We also offer online business management courses for small business owners wanting to hone their skills and learn about the demands of their industry.