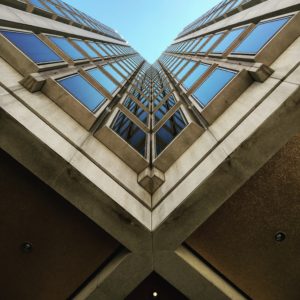 Having a business in Pennsylvania can be rewarding, but it can also be challenging. There are many pitfalls when it comes to business success, and not all are easy to anticipate. That's why if you do not feel like you're on solid ground, a PA small business coach can make a huge difference.
Coachfirm offers small business coaching in Pennsylvania to help get your business back on track. Finding a Scranton small business coach — or one in another region of PA —is no longer a problem. We're here, and we're ready to help.
PA business coaching services can be just the answer you're looking for, even if you didn't quite know the question. At Coachfirm, we've seen countless businesses rise and fall and know just the areas to focus on when it comes to helping a company find the right path to success. Whether you're having trouble working out the books, need to refine your marketing strategy or don't have the first clue about how to boost employee morale, our experts can step in and offer the guidance you need.
We'll identify those problems that need a fresh set of eyes, and we'll hold you accountable to the goals you set and the methods we devise together to help you meet them. As an executive, your employees look to you for guidance, but who do you have to look to? We want to be that support for you and your business.
Types of Pennsylvania Businesses We Coach
We've been exceptionally successful guiding the fortunes of companies in the manufacturing and construction industries. Many of our best team members have manufacturing or construction experience, so we know just where to start when looking for holes to plug up or advantages to press in these industries. We can offer marketing strategies for business, team management concepts, bookkeeping assistance and more.
Choose the Best Coaching Method for Your PA Business
We offer executive coaching in Pennsylvania to match your needs. Some businesses need someone on the floor watching the operations up close who can point out specific areas of need on the spot. Others may just need a phone call from time to time to make sure things are staying on the track we've developed together. Whatever your coaching needs are, we can work out a system to accommodate you. We can even work with you online and talk face-to-face via video Zoom conferencing.
Complimentary Consultations for Your PA Business
So, how do we get started with getting your business to where we both know it can be? Before you jump in with both feet, you're probably wondering how we can do all the things for your business we say we can. We want to make sure you fully understand the process and its benefits before we hit the ground running, which is why we like to start off with a free, no-obligation coaching session. Contact us today to schedule yours, and we'll move onward and upwards from there!