You've successfully started your dream business — now what? If you've hit a roadblock or want to take your strategy to the next level, you can count on Coachfirm. Our professional business coaching services have helped small Indiana businesses like yours since 2003. Starting in New York, New Jersey and Pennsylvania, our business coaches now offer their expertise nationwide. We'll give you the tools and knowledge you need to turn your problems into possibilities.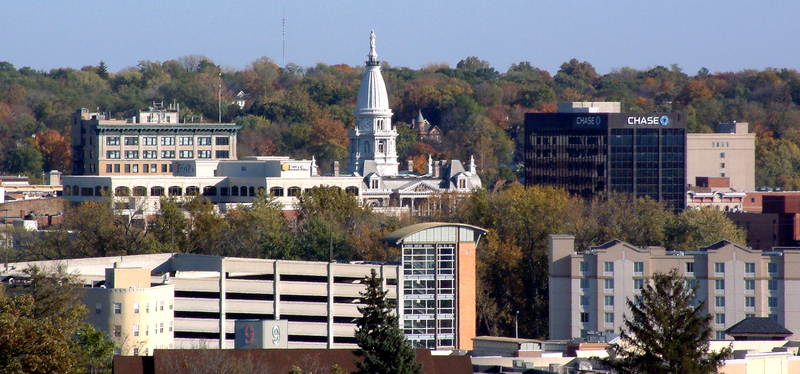 Find a Business Coach in Indiana
Whether you're in Evansville or Indianapolis, a business coach is just a phone call away. We'll identify your strengths and friction points, give you feedback on your ideas and develop a strategy that suits your goals. With expert guidance and practical solutions, Coachfirm will transform your company for the better.
When Should You Consider a Business Coach?
Business owners of any experience level can benefit from working with a coach. Our seasoned experts can offer valuable insight, introduce new ideas and help you achieve substantial results. Executive coaching will boost your:
Decision-making skills: Coaches help you see your situation in a new light. Embracing and developing awareness of different perspectives lets you make more informed and practical choices.

Brand visibility: Help your brand stand out from competitors with our executive coaching services. With Coachfirm, you can define your company's values and discover how to showcase them.

Revenue stream: Your actions and reactions affect your business's performance. Our coaches will show you how to develop the right mindset, be a more effective leader and increase your cash flow.
Areas in Indiana We Service
We serve businesses across the state, including those in:
Indianapolis.

Fort Wayne.

Evansville.

Bloomington.

South Bend.
Types of Indiana Businesses We Coach
At Coachfirm, you're the industry expert. We specialize in business development and goal setting, giving us the flexibility to assist any company. With particular strengths in construction and manufacturing, we also help some of Indiana's biggest industries, including:
Energy.

Transportation.

Mining.

Pharmaceuticals.
Choosing the Best Coaching Method for Your Indiana Business
Different companies have different needs. With Coachfirm, you'll have access to a professional wherever you are. Our Sales, Operation, Money and Employees or S.O.M.E. Method will improve every aspect of your business in your preferred communication style:
On-site: We'll visit your company and provide hands-on assistance through organization analyses, educational seminars and motivational speeches.

Remote: We can advise you using video conferencing, email, telephone or another method of your choice.
Complimentary Consultations for Your Indiana Business
From boosting employee morale and sharpening your skills to navigating a business transition, we're here to help. We'll give you the advice, motivation and accountability you need for personal and company growth. With a complimentary, no-obligation consultation, you can experience the Coachfirm difference for yourself. Contact us today to begin, or fill out our self-assessment questionnaire to let us know about your goals and circumstances.